With the increase in fuel prices daily and the uncertainty it brings in the future, people are now looking for alternative options. Considering the available energy and fuel options, we are now looking forward to the advancements in electric vehicles. The government has gone beyond and started promoting electric vehicle use by offering various schemes and incentives.
Electric vehicles have bought a revolutionary change in the world of transportation. People prefer electric vehicles over petrol because of lower running and maintenance costs, zero tailpipe emission, and noise-free features. Many large organisations have embraced this change and are now offering a wide range of electric scooters in India. If you are planning to buy an electric scooter, this blog can help you decide on the best scooter. For the earth's betterment, it is time to take action and shift to eco-friendly options, which now include electric scooters and cars.
Top 5 Electric Scooters you can buy in India
Vegh L25 Electric Scooters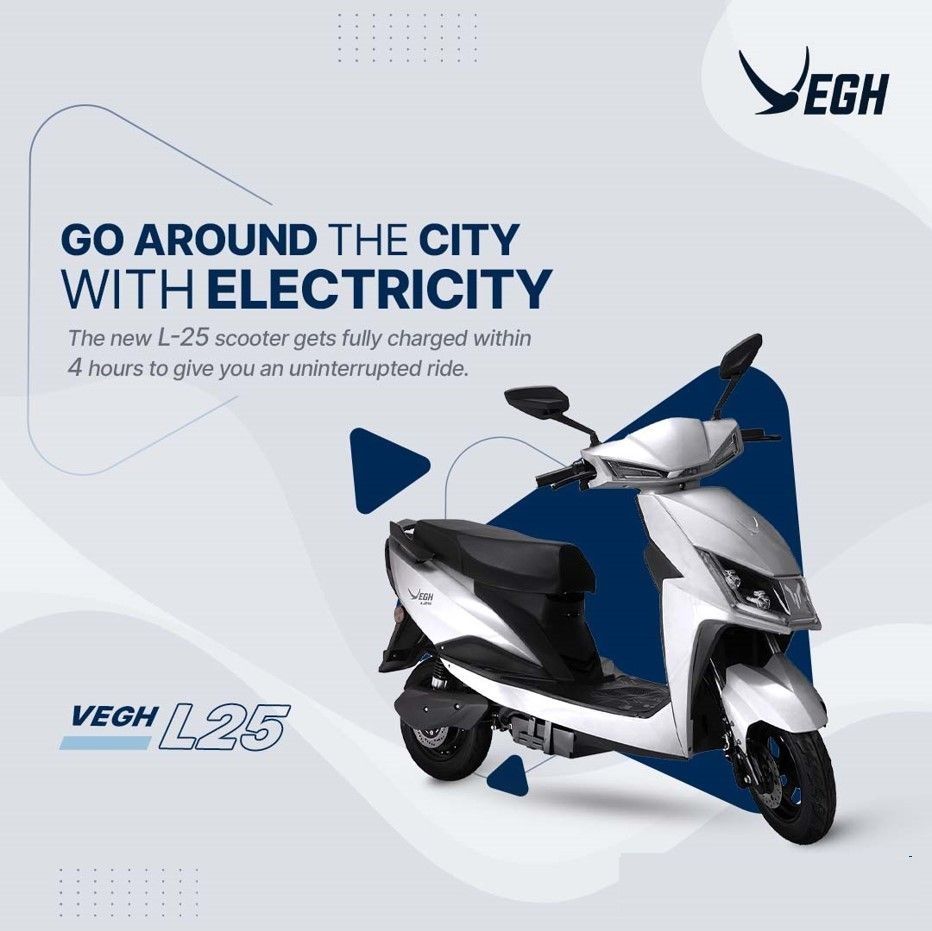 Vegh Automobiles brings you one of the best electric scooters at an affordable price, starting from INR 74,999. The Vegh L25 is worth your investment in terms of efficiency and safety. The scooter comes with a 60V detachable lithium-powered battery, fully charged in just four hours, and provides a great range of 80 Kms. Adding a favourable feature, Vegh L25 includes inbuilt security and an anti-theft system, locking the wheels automatically when anybody tries to steal. The double disc brake security system doubles your safety on the road. Vegh L25 has an inbuilt reverse mode feature, making it a total value-for-money product. With modern technology implemented, the scooter is the best in the range, providing you with the latest features.
TVS iQube S Electric Scooters

TVS is a well-known automobile company in India, offering a wide range of two-wheelers. In the electric vehicle market, TVS recently launched three electric scooters, TVS iQube, iQube ST, and iQube S. If you are looking for the best electric scooter, you can consider the TVS iQube S. Powered by strong three Li-on batteries, the scooter offers a 3year per 50000 km warranty. Including other features, the scooter has a range of 100 km at 78kmph, backward and forward parking assist feature, a big dashboard, and a USB charging port. The scooter price starts at Rs 1.08 lakh.
Ather 450X Electric Scooters
Ather 450X is a premium electric scooter offering modern features and design. With a big 7- inch dashboard, you can navigate, play music and take calls making the scooter worth the buy. Ather 450X comes with a top speed of 80km/h, providing an amazing range of 118 km. The scooter accelerates from 0 to 40 km per hour in 3 seconds. Due to its high-quality features, the scooter might be pricey for you, starting at Rs 1.29 lakh.
Bajaj Chetak Electric Scooters

A few decades back, Bajaj Chetak was considered the most trusted and popular scooter brand. Now Bajaj has also jumped into the market of electric vehicles with the modern aesthetics of Bajaj Chetak. The scooter provides a range of 90 km with a durable battery that lasts for 70 thousand km or seven years. Including a fast charging feature, the battery can charge up to 25% in just an hour and gets a full charge in 5 hours. The starting price of Bajaj Chetak is Rs 1,41,400.
Ola S1 Electric Scooters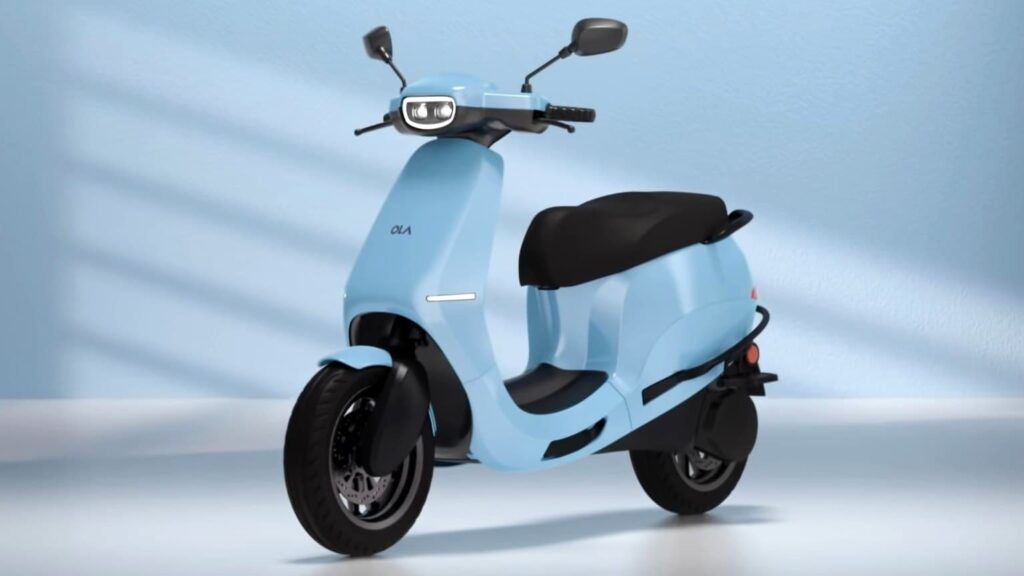 Ola S1 electric scooter is a popular option for electric scooters, with a long range of 121 kilometres. It has a top speed of 90km/h and can accelerate from 0 to 40 km/h in just 3 seconds. Ola S1 features include proximity unlock, a big dashboard, voice control, and many more. Available in ten different colours, the Ola S1 price starts at Rs 99,999.