Are you running a salon or a spa? Do you still stick to traditional ways of booking appointments, like phone calls or walk-ins? If yes, trust us; you need to level up your business. In this blog, we are going to give you five reasons why online booking is a must-have for your salon.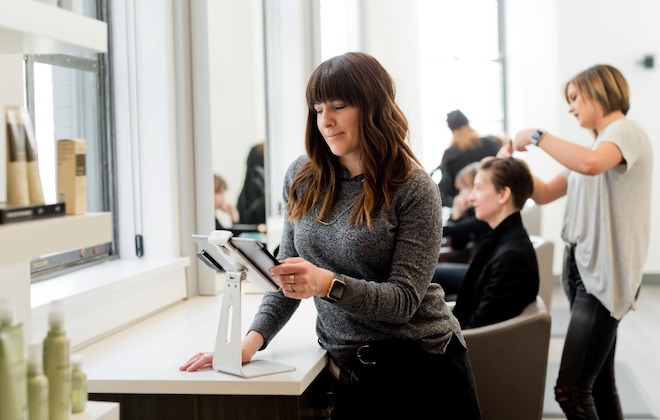 Convenience for Your Clients
Online booking is all about ease for your clients. Nowadays, everybody's busy running errands, chasing deadlines, and whatnot. Nobody has enough time to go to the salon and wait in queues. When you enable online booking for your clients, they can easily book appointments from the comfort of their homes, offices, or even on the go. They can browse and select the service they want, pick a time and date that works for them, and boom! The booking is made in an easy way.
Better organization and Management
Online booking brings better organization and management to the table. In the case of traditional booking methods, errors are pretty common. Overbooking, double-booking, and missing appointments can lead to chaos and confusion, which can be a bummer for your staff and clients. But with online booking, you can get rid of such headaches. You can set up the system to show only available slots, avoid double bookings, and ensure that all appointments are scheduled correctly. It will not only save your staff's time but also reduce the risk of various types of errors and mix-ups.
More Sales and Revenue
Moving on, online booking can help you bag more sales and revenue. With online booking, you can offer many additional services to your clients during the booking process. Also, you can set a reminder for your clients through email and SMS, which can reduce the number of cancellations. By applying this process, you can make the most of your time and resources and reduce losses due to empty slots in your schedule.
Improved Customer Experience
Enabling online booking for your salon can elevate your customers' experience to a whole new level. Clients can easily book appointments and receive automatic reminders, making the booking process smooth and hassle-free. Plus, you can use the system to gather client feedback, which can help you improve your services and boost customer satisfaction. By providing a personalized experience to your clients, you can earn their trust and loyalty and make them return for more!
Competitive Advantage
Last but not least, online booking can set you apart from your competition. In today's fast paced digital age, businesses are shifting to online platforms, and no one wants to be left behind, do you? By offering online booking, you show that you're updated, efficient, and customer-focused, which can attract more clients to your salon. In addition, you can stay ahead of the competition and stand out in a crowded salon market.
List Your Salon on InStock to get Online Bookings
In today's era online booking is a must-have for salons and spas. It saves time, enhances organization, boosts sales and revenue, improves customer experience, and sets you apart from your competitors. So, what are you waiting for? List your salon on InStock to create an online booking system for your salon and offer the best experience to your clients.