The month of Ramadan is not just about abstaining from food and water during the day for 30 days; it's also about the thrill of giving, caring for others, praying, and building your willpower. Even though you can eat between dusk and dawn, there are two special hours each day for breaking and beginning your fast. 
In this blog, we have compiled a list of delicious dishes and amazing places to break your fast in Old Delhi. So come along and explore with us!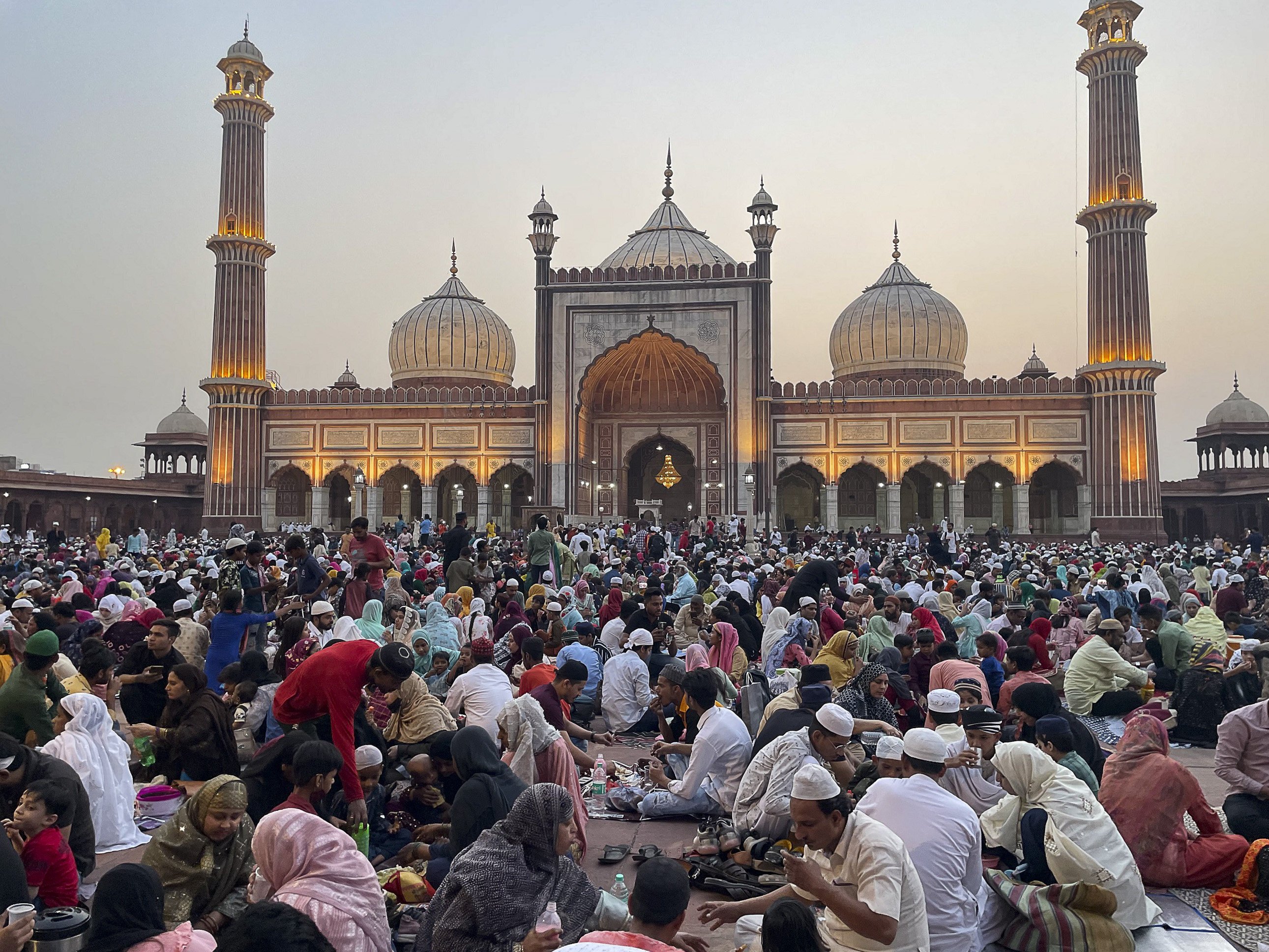 Kallu Nihari
If you're in Delhi and looking for a delicious Iftaari meal, you simply can't miss out on the mouth-watering Nihari served at Kallu Nihari in Daryaganj. Trust us; it's the real deal! People from all corners of the city flock to Kallu Nihari for their fluffy Khamiri Rotis and their signature Nihari that's packed with flavour and spice. Even though the place doesn't have any fancy seating arrangements, it doesn't deter hundreds of Delhiites from thronging the place every single day. So for iftari, go ahead and indulge in some lip-smacking Nihari at Kallu Nihari – it's an experience you won't forget!
Address: Kallu Nihari, 180, Chhatta Lal Mian, Behind Delite Cinema, Daryaganj, New Delhi
Al Jawahar for Mutton Nihari
The menu of Al Jawahar is packed with an array of mouth-watering delicacies that'll leave you absolutely spoilt for choice. We're particularly obsessed with their Mutton Nihari, which is simply out of this world. And when you pair it up with their soft and fluffy Khamiri Roti, it's like heaven in every bite. But that's not all – their Chicken Bihari, Mutton Biryani, Kaleji Gurda, and Badam Pasanda are all equally drool-worthy, and just one bite is enough to give you a foodgasm! 
Address: Al Jawahar, 8, Jama Masjid – Matia Mahal Road, Matia Mahal, Opposite Gate 1, Jama Masjid, New Delhi
Aslam's Chicken for Butter Chicken
Are you a fan of rich and decadent Butter Chicken? If yes, you simply can't miss out on Aslam's Chicken. This charming eatery located in Old Delhi is renowned for its finger-licking array of delicious dishes. But their Butter Chicken is what really steals the show! Imagine succulent tandoori chicken pieces drenched in a luscious, buttery gravy – it's pure heaven on a plate. So if you haven't tried it yet, grab a fork and head over to Aslam's Chicken right away for the Ramadan feast.
Address: Aslam Chicken, Jama Masjid, New Delhi
Karim's For Mutton Korma
You've probably heard of Karim's. This iconic eatery is renowned across states for its impeccable taste and quality and has been satisfying our cravings for decades. And if you're planning a food walk through Old Delhi after Ramadan, then you simply can't miss out on their sumptuously cooked Nihari for breakfast. Trust us; it's the perfect way to kickstart your day! But that's not all – their Rich Badam Pasanda, Mutton Korma, Mutton Jahangiri, Reshmi Seekh Kebab, and Chicken Jahangiri are all equally amazing and will add just the right amount of charm to your food walk. 
Address: 16 Gali Kababian Jama Masjid, Old Delhi, Delhi, 110006
Mohabbat Ka Sharbat @Nawab Qureshi's Stall
Have you ever tried Nawab Qureshi's Mohabbat ka Sharbat? If not, you're missing out on one of Old Delhi's absolute favourites! Trust us, once you take a sip of this rose-coloured sharbat, you'll be hooked for life. It's the perfect thirst quencher on a hot summer day and offers blissful relief from the scorching heat. Mohabbat Ka Sharbat is a delightful blend of rose-flavoured milk and watermelon that gives you a unique and refreshing taste. So this Ramadan, try and experience the magic of this beloved Old Delhi staple for yourself.
Address: Jama Masjid, Shop No: 632, Matia Mahal Rd, Bazar Matia Mahal, Kalan Mehal, Chandni Chowk, New Delhi, Delhi 110006