So you are looking for the best liquor stores in Gurgaon that offer a large selection of wines, spirits and beers to choose from. Whether you want a single malt scotch, vodka, fruity cocktail, or just a reliable spot to get your favourite beers, we've got you covered. With this blog, let's explore the best wine shops in Gurgaon and discover the perfect choice for your next night out!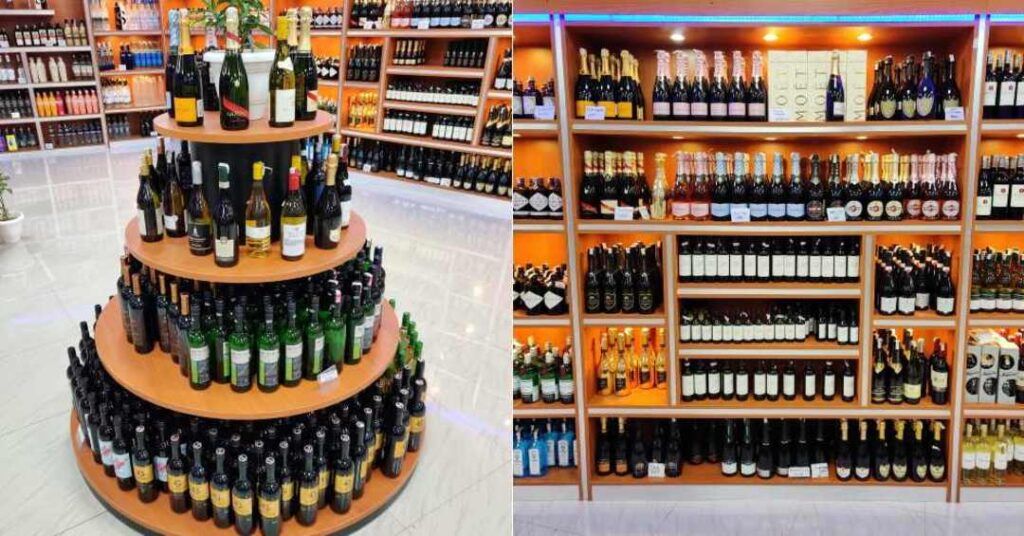 Discovery Wines (L1 Wine Shop) 
Since 1965, as one of the leading liquor stores in Gurgaon, Discovery Wines has been widely popular for its premium outlets. They have an extensive range of liquors such as champagne, vodka, gin, whiskey, etc. Here you will find great exciting deals on various liquor brands. Plus, you can order directly from their store and get it to your doorstep. So what are you waiting for? Go and order now. 
Address- DLF Phase 5, Sector 54, Gurugram, Haryana 122022
Contact- 7908996673
Lake Forest Wines
Lake Forest Wines is your go-to store for all the premium wines ranging from white, red or buddy wine. They are one of the best wine and beer shops in Gurgaon, proving high quality, flavourful and authentic wine. Here you can buy Svedka Vodka, which is available in various flavours.
Address- Lake Forest Wines, Sector 43, Gurgaon
 Contact- 8685 951 552
Jagdish Wine Shop
Jagdish Wine Shop is renowned for its premium selection of imported wines, with no minimum order and free delivery in 30 minutes. You can find an extensive variety of whiskey, tequila, gin, malts and liqueurs, as well as domestic and foreign alcoholic beverages at affordable prices, allowing you to enjoy a mall-style shopping experience.
Address – N Block Road, Sector 40, South City – I, Near Shaktipeeth Mandir, Gurugram
Contact – 9365855466
Liquor Library L1
As one of the most popular L1 wine shops in Gurgaon, Liquor Library sells and promotes both national and International brands. Their vast and classy selection of over 1500 brands of beer and wine is incomparable and would take you to another world of aroma, taste and experience when it comes to liquor. You can place a corporate order or go for a single old-fashioned well-brewed beer or your wishlist wine bottle.
Address – Metro Pillar NO- 263, Golf Course Road Sector-55 Rapid, Gurgaon, Haryana 122011
G- Town wines
If you're looking for the ultimate one-stop shop for top-rated beers, whiskies, wines, and more, check out G-Town Wines.  As one of the biggest luxury liquor store chains in India, G-Town wines offer an unparalleled experience. And what's the best part? You can shop until 4 AM at G-Town Wines, making it an unbeatable convenience.
Address – Near A Block, adjacent to Bristol Hotel, A Block, DLF Phase 1, Sector 28, Gurgaon, Haryana 122022
Contact – 8569884900